ZJD2800/280 hydraulic reverse circulation drilling rig
Product Detail
Product Tags
Technical Parameters of ZJD2800 hydraulic reverse circulation drilling rig
Item

Name

Description

Unit

Data

Remark

1

Basic parameters

Size

 

ZJD2800/280

 

Max Diameter

mm

Φ2800

 

Rated power of engine

Kw

298

 

Weight

t

31

 

Downforce of cylinder

KN

800

 

 Lifting fore of cylinder

KN

1200

 

Cylinder stroke

mm

3750

 

Max speed of rotary head

rpm

400

 

Min speed of rotary head

rpm

11

Constant torque at low speed

Min speed torque

KN.m

280

Length of hydraulic hose

m

40

 

 Max load of pile cap

KN

600

 

Engine power

Kw

298

 

Engine model

 

QSM11/298

 

Max flow

L/min

780

 

Max working pressure

bar

320

 

Dimension

m

6.2x5.8x9.2

 

2

Other parameters

Inclination angle of rotary head

deg

55

 

Max Depth

m

150

 

Drill rod

 

Φ351*22*3000

Q390

Inclination angle of guide frame

deg

25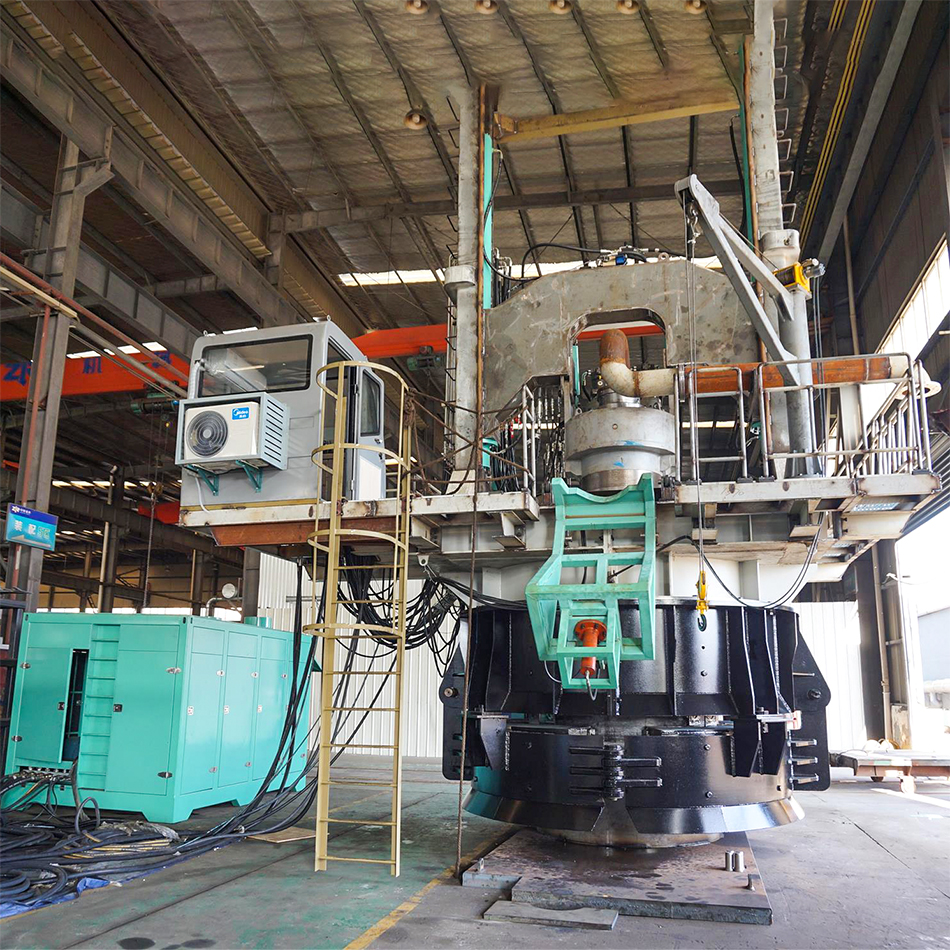 ZJD series full hydraulic drilling rigs are mainly used for the drilling construction of pile foundations or shafts in complex formations such as large diameter, large depth or hard rock. The maximum diameter of this series of drilling rigs is 5.0 m, and the deepest depth is 200m. The maximum strength of the rock can reach 200 Mpa. It is widely used in the drilling of large-diameter pile foundations such as large-scale land buildings, shafts, port wharfs, rivers , lakes , and sea bridges . It is the first choice for large-diameter pile foundation construction.
Features of ZJD2800 hydraulic reverse circulation drilling rig
1. Full hydraulic continuously variable transmission is equipped with imported transmission components, which has reliable and stable transmission performance, adopts frequency conversion motor, which is efficient and energy saving. Reasonable optimization of power configuration, strong and powerful, high work efficiency, fast hole formation.
2. The hydraulic and electrical dual-circuit control system increases the reliability of equipment operation. The electrical control system adopts PLC, monitoring screen. wireless communication module and combines manual control to form a dual-circuit control method, which can be remotely controlled by remote control or can be manually completed operation.
3. Full hydraulic power rotating head, providing large torque and large lifting force to overcome complex formations such as gravel and rocks and hard rock formations.
4. The operating system is a combination of wireless remote control, manual and automatic operation.
5. Optional counterweight to pressurize the bottom of the hole to ensure the verticality of the hole and improve the drilling efficiency.
6. A dual-mode operating system with intelligent operation and wireless operation. The intelligent system uses advanced sensor technology to display real-time operating parameters of equipment, real-time storage and printing of construction data, multi-point video monitoring system combined with GPS positioning, GPRS remote real-time transmission and monitoring of drilling rig site operations happening.
7. It is relatively small in size and light in weight. It is easy to disassemble the drilling rig. All electrical and hydraulic connectors involved in disassembly and assembly use aviation plugs or quick connectors, and structural parts have disassembly and assembly signs.
8. Tilting suspension power head and tilting frame, combined with hydraulic auxiliary crane, compact and reasonable structure, safe and convenient to disassemble and assemble drill pipe and drill bit.
9. Large-diameter drill pipes and double-walled drill pipes adopt high-pressure gas lift sealing device and advanced RCD construction method to achieve fast footage.
10. The operation room is installed on the working platform, which is convenient for operation and comfortable environment. The temperature adjustment equipment can be installed on your own.
11. Optional stabilizer to assist drilling to control the verticality and hole accuracy and reduce drill tool wear.
12. The equipment configuration function can be selected according to actual construction needs, with specific efficiency and diversified choices:
A. Install inclined platform feet for inclined pile construction;
B. Drill rod auxiliary crane with hydraulically driven telescopic boom and hydraulic hoist;
C. The mobile walking system of the drilling rig (walking or crawler);
D. Electric drive system or diesel power drive system;
E. Combined drilling tool system;
F. Set of counterweight drill pipe counterweight or integral flange connection counterweight;
G. Drum type or split type stabilizer (centralizer);
H. The user can specify brand imported components.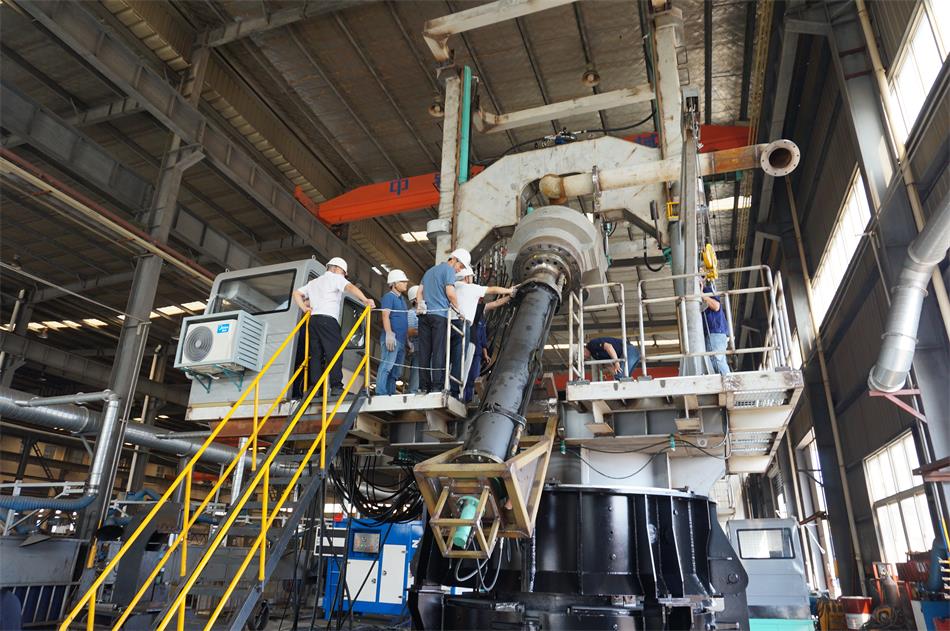 ---
Previous:
ZR250 Mud Desander
---