TR60 Rotary Drilling Rig
Product Detail
Product Tags
TR60 Main Technical Specification
TR60 Rotary drilling rig

Engine

Model

 

Cummins

Rated power

kw

97

Rated speed

r/min

2200

Rotary head

Max.output torque

kN´m

60

Drilling speed

r/min

0-80

Max. drilling diameter

mm

1000

Max. drilling depth

m

21

Crowd cylinder system

Max. crowd force

Kn

90

Max. extraction force

Kn

90

Max. stroke

mm

2000

Main winch

Max. pull force

Kn

80

Max. pull speed

m/min

80

Wire rope diameter

mm

18

Auxiliary winch

Max. pull force

Kn

40

Max. pull speed

m/min

40

Wire rope diameter

mm

10

Mast inclination Side/ forwards/ backwards

°

±4/5/90

Interlocking Kelly bar

 

ɸ273*4*7

Undercarrige

Max. traveling speed

km/h

1.6

Max. rotation speed

r/min

3

Chassis width

mm

2600

Tracks width

mm

600

Caterpillar grounding Length

mm

3284

Working Pressure of Hydraulic System

Mpa

32

Total weight with kelly bar

kg

26000

Dimension

Working (Lx Wx H)

mm

6100x2600x12370

Transportation (Lx Wx H)

mm

11130x2600x3450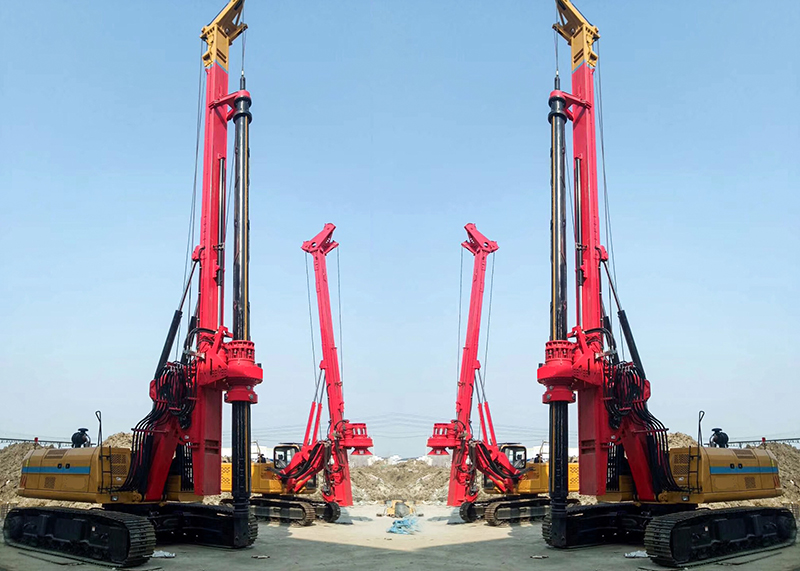 TR60 rotary drilling is new designed self-erecting rig, which adopts advanced hydraulic loading back technology, integrates advanced electronic control technology. The whole performance of TR60 rotary drilling rig has reached advanced world standards.
The corresponding improvement on both structure and control, which makes the structure more simple and compact the performance more reliable and operation more humanized.  
It is suitable for the following application:
Drilling with telescopic friction or interlocking Kelly bar – standard supply.
Features and advantages of TR60
The rotary head has the function of spin off speed; the maximum rotation speed can reach to 80r/min. It completely solves the problem of soil off difficulty for small diameter pile hole construction.
The main and auxiliary winch are all located on the back of mast which are easy to observe the direction of the rope. It improves the mast stability and construction safety.
Cummins QSB3.9-C130-31 engine is chosen to meet the state III emission requirements with economic, efficient, environmentally friendly and stable characteristics.
The hydraulic system adopts the international advanced concept, specially designed for the rotary drilling system. Main pump, rotary head motor, main valve, service valve, travelling system, rotary system and the joystick are all import brand. The auxiliary system adopts the load-sensitive technology to realize the on-demand distribution of the flow. Rexroth motor and balance valve are chosen for the main winch.
It is no need to disassemble the drill pipe before transporting. The whole machine can be transported together.
All the key parts of the electric control system (such as display, controller, and the inclination sensor) adopt international famous brands EPEC from Finland, and use aviation connectors to make special products for domestic projects.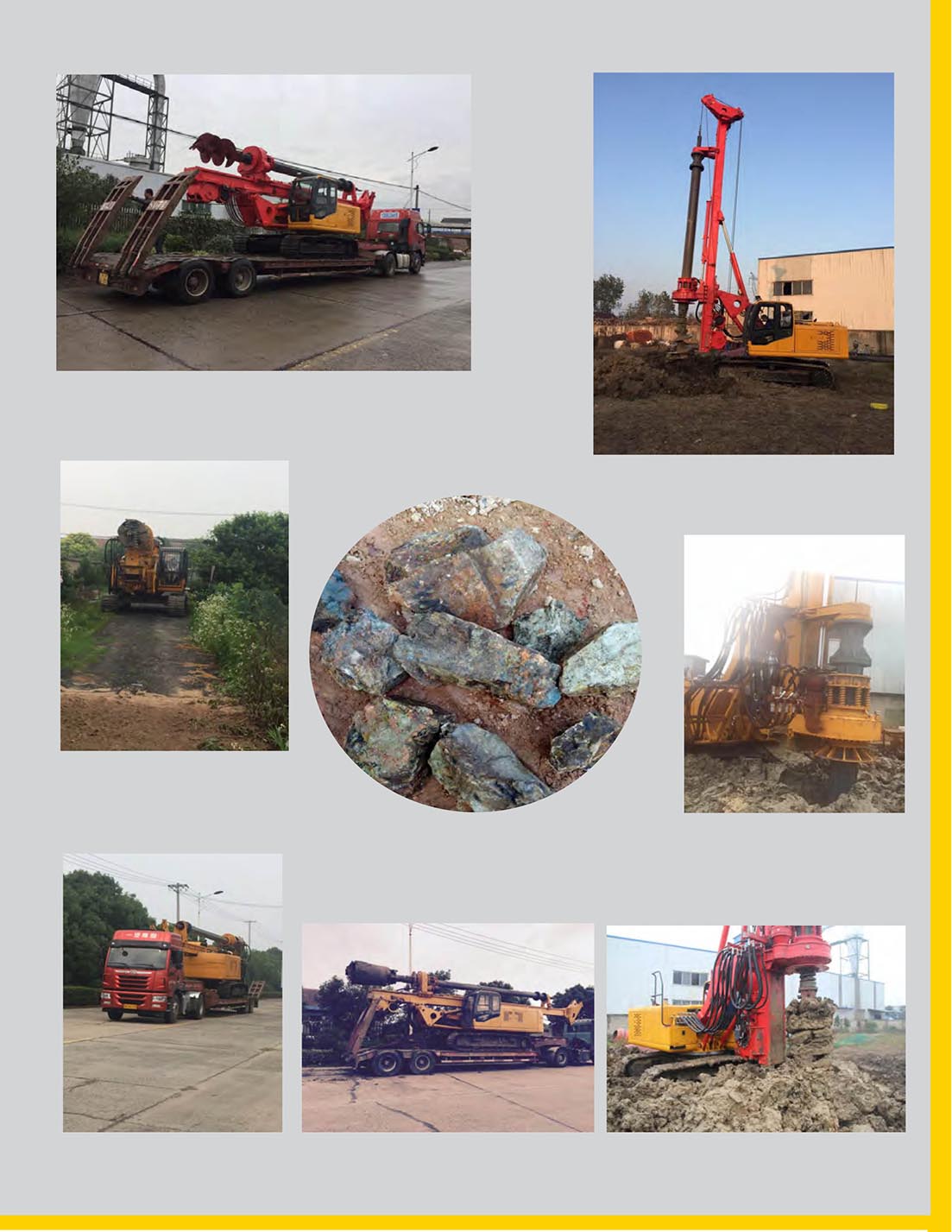 ---
Previous:
SPA5 Hydraulic Pile Breaker
Next:
SD50 Desander
---