Desander
Product Detail
Product Tags
Main Technical Parameters
| | | | | | | |
| --- | --- | --- | --- | --- | --- | --- |
| Model | Capacity(slurry)          (m³/h) | Cut point (μm) | Separation capacity(t/h) | Power (Kw) | Dimension(m) LxWxH | Total weight(kg) |
| SD50 | 50 | 45 | 10-25 | 17.2 | 2.8×1.3×2.7 | 2100 |
| SD100 | 100 | 30 | 25-50 | 24.2 | 2.9×1.9×2.25 | 2700 |
| SD200 | 200 | 60 | 25-80 | 48 | 3.54×2.25×2.83 | 4800 |
| SD250 | 250 | 60 | 25-80 | 58 | 4.62×2.12×2.73 | 6500 |
| SD500 | 500 | 45 | 25-160 | 124 | 9.30×3.90x7.30 | 17000 |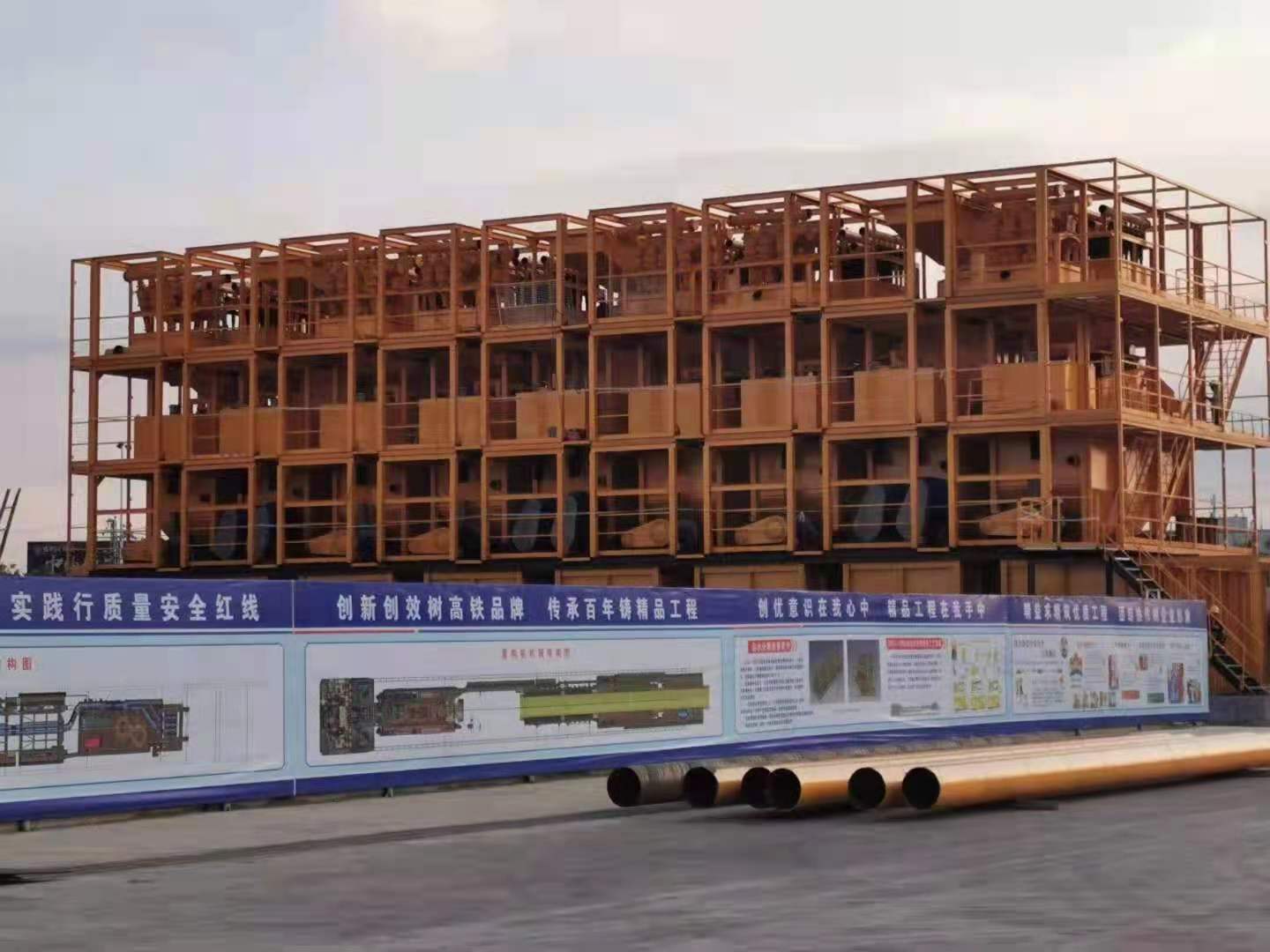 A desander is a piece of drilling rig equipment designed to separate sand from the drilling fluid. Abrasive solids which cannot be removed by shakers can be removed by it. The desander is installed before but after shakers and degasser.
We are a desander manufacturer and supplier in China. Our SD series desander is mainly used for clarifying mud in circulation hole. SD series desander Applications : Hydro Power , civil engineering , piling foundation D-wall , Grab , direct & reverse circulation holes piling and also used in TBM slurry recycling treatment . It can cut down construction cost ,reduce environmental pollution and increase efficiency . It is one of the necessary equipment for foundation construction .
1.The reuse of slurry is conducive to saving the slurry making materials and reducing the construction cost.
2.The closed circulation mode of slurry and low moisture content of slag are beneficial to reduce environmental pollution.
3.The effective separation of particle is beneficial to the improvement of pore making efficiency.
4.The full purification of slurry is conducive to controlling the performance of slurry, reducing sticking and improving the quality of pore making.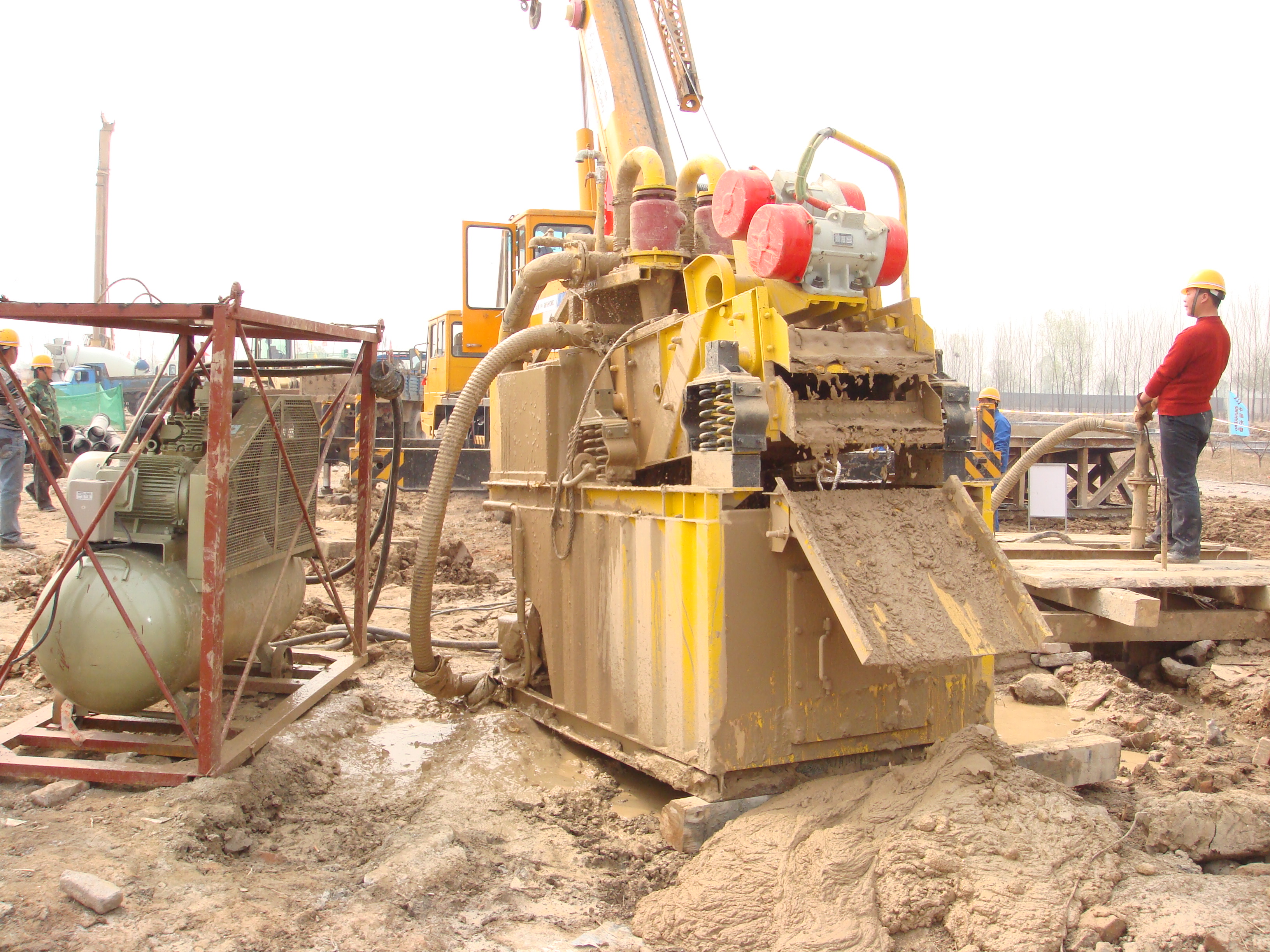 To sum up, SD series desander is conducive to the construction of relevant projects with high quality, efficiency, economy and civilization.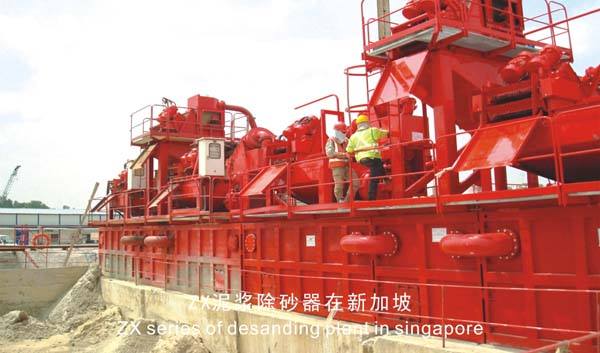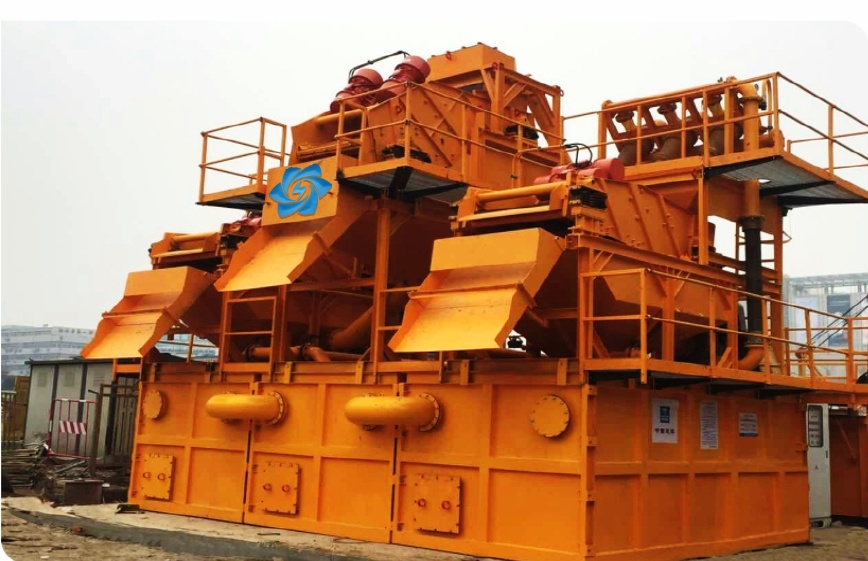 1.The simple operation vibrating screen has low failure rate and is easy to install, use and maintain.
2.The advanced linear vibrating screen makes the screened slag have a good dehydration effect.
3.The vibrating screen has high efficiency and can be used for drilling of various drilling rig in different stratum.
4.The noise of the vibrating screen is low, which can improve the working environment.
5. The adjustable centrifugal force, the angle of the screen surface and the size of the screen hole make
it keep good screening effect in all kinds of strata.
6. The wear-resistant centrifugal slurry pump is characterized by advanced structure, high universality, reliable operation and convenient installation, disassembly and maintenance; the thick wear-bearing parts and heavy bracket make it suitable for long-term transportation of strong abrasion and high concentration slurry
7. The hydrocyclone with advanced structure parameters has excellent separation index of slurry. The material is wear-resistant, corrosion-resistant and light, so it is easy to operate and adjust, durable and economical. It is suitable for long-term maintenance free use under severe working conditions.
8. The new automatic balance device of liquid level can not only keep the liquid level of the storage tank stable, but also realize the repeated treatment of slurry and further improve the purification quality.
9. The equipment has the advantages of large capacity of slurry treatment, high efficiency of sand removal and high precision of separation
---
Previous:
SD2200 Attachment drilling Rig
Next:
XY-1 Core Drilling Rig
---