TR45 Rotary Drilling Rigs
Product Detail
Product Tags
TR45 Rotary drilling rig

Engine

Model

 

 

Rated power

kw

56.5

Rated speed

r/min

2200

Rotary head

Max.output torque

kN´m

50

Drilling speed

r/min

0-60

Max. drilling diameter

mm

1000

Max. drilling depth

m

15

Crowd cylinder system

Max. crowd force

Kn

80

Max. extraction force

Kn

60

Max. stroke

mm

2000

Main winch

Max. pull force

Kn

60

Max. pull speed

m/min

50

Wire rope diameter

mm

16

Auxiliary winch

Max. pull force

Kn

15

Max. pull speed

m/min

40

Wire rope diameter

mm

10

Mast inclination Side/ forwards/ backwards

°

±4/5/90

Interlocking Kelly bar

 

ɸ273*4*4.4

Undercarrige

Max. traveling speed

km/h

1.6

Max. rotation speed

r/min

3

Chassis width

mm

2300

Tracks width

mm

450

Working Pressure of Hydraulic System

Mpa

30

Total weight with kelly bar

kg

13000

Dimension

Working (Lx Wx H)

mm

4560x2300x8590

Transportation (Lx Wx H)

mm

7200x2300x3000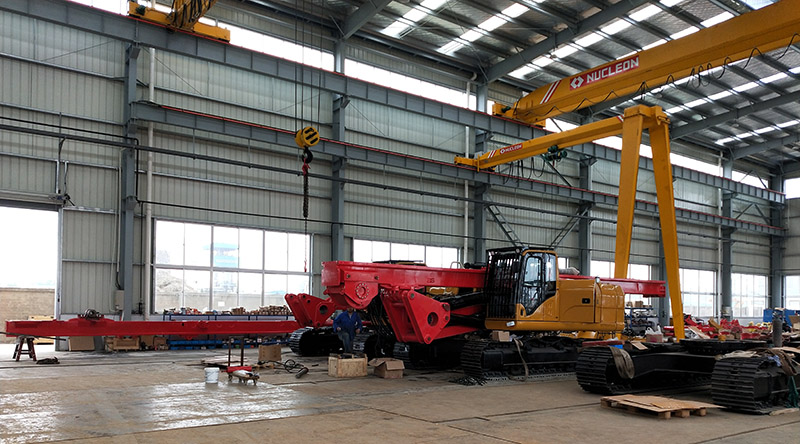 The whole machine is transported without removing the drill pipe, which reduces the logistics cost and improves the transfer efficiency. Some models are equipped with the crawler telescopic function when they get off the vehicle. After the maximum extension, it can ensure the transportation efficiency.
The stability of the whole machine during construction is ensured.
The power system adopts domestic or international well-known brands, including Cummins, Mitsubishi, Yangma, Weichai, etc., with stable, efficient, environmental protection
At the same time, it is quiet and economical, and meets the troubleshooting requirements of the national IL stage.
The power head is equipped with domestic first-line brands and all major engine plants in the industry, which has the advantages of high torque, reliable performance and convenient maintenance.
The hydraulic parts are mainly made of Rexroth, Brevini, German wormwood and Doosan. Combined with the international concept, the pump valve is completely in accordance with the product characteristics of rotary drilling rig
Specially designed, the auxiliary system uses the load sensitive system to realize the flow on-demand distribution.
The electrical control system, the main parts are imported brand, the cable adopts aviation connector, sealed waterproof, stable performance, large screen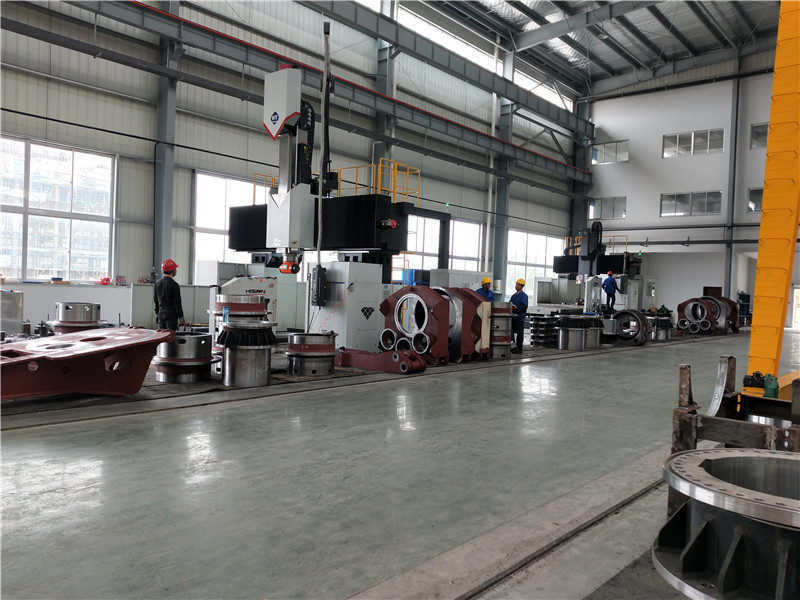 Operation control, and achieve simple, beautiful, high recognition.
The structure is designed according to parallelogram, and the hoisting cloth is placed on the mast or boom, which is convenient for observing the direction of steel wire rope. In case of disordered rope, it can be found and rolled in time
The simple use of double broken line design can realize multi-layer winding of steel wire rope without rope biting, reduce mushroom damage and improve the service life of steel wire rope.
The layout of the platform on the whole machine is reasonable, which is convenient for the subsequent maintenance of the equipment.
---
---