YDL-2B Full Hydraulic Core Drilling Rig
Product Detail
Product Tags
Model

Crawler type hydraulic driving head rig

Fundamental




Parameters

Drilling capacity

Ф56mm(BQ)

1000m

Ф71mm(NQ)

600m

Ф89mm(HQ)

400m

Ф114mm(PQ)

200m

Drilling angle

60°-90°

Overall dimension

6600*2380*3360mm

Total weight

11000kg

Rotation unit

Rotation speed

145,203,290,407,470,658,940,1316rpm

Max. torque

3070N.m

Hydraulic driving head feeding distance

4200mm

Hydraulic driving




head feeding system

Type

Single hydraulic cylinder driving the chain

Lifting force

70KN

Feeding force

50KN

Lifting speed

0-4m/min

Rapid lifting speed

45m/min

Feeding speed

0-6m/min

Rapid feeding speed

64m/min

Mast displacement system

Distance

1000mm

Lifting force

80KN

Feeding force

54KN

Clamp machine system

Range

50-220mm

Force

150KN

Unscrews machine system

Torque

12.5KN.m

Main winch

Lifting capacity(single wire)

50KN

Lifting speed(single wire)

38m/min

Rope diameter

16mm

Rope length

40m

Secondary winch(used for taking core)

Lifting capacity(single wire)

12.5KN

Lifting speed(single wire)

205m/min

Rope diameter

5mm

Rope length

600m

Mud pump (Three cylinder




reciprocating piston style




pump)

Type

BW-250

Volume

250,145,100,69L/min

Pressure

2.5, 4.5, 6.0, 9.0MPa

Power Unit (Diesel engine)  

Model

6BTA5.9-C180

Power/speed

132KW/2200rpm
YDL-2B crawler drill is full hydraulic top drive drilling rig, which is mainly used for diamond bit drilling and carbide bit drilling. It also can be used in diamond drilling with wire-line coring technique.
(1) Rotation unit adopted the France technique. It was drive by dual hydraulic motors and changed speed by the mechanical style. It has the wide range speeds and high torque at the low speed.
(2) The rotation unit has running steadily and transmission accurately, it has more advantages in the deep drilling.
(3) The feeding and the lifting system use the single hydraulic cylinder driving the chain, which has long feeding distance and giving the convenient for the drilling.
(4) Rig has high lifting speed, which can improve the rig's efficiency and decrease the auxiliary time.
(5) The mud pump control by the hydraulic valve. All kind of the handle is concentrate at the control set, so it is convenient to solve the accident at the down of the drilling hole.
(6) The V style orbit in the mast cans sure the enough rigidity between the top hydraulic head and the mast , and gives the stability at the high rotation speed.
(7) Rig has the clamp machine and the unscrew machine, so it is convenient for unscrew rod and decrease the work intensity.
(8) For the hydraulic system to running more safely and reliably, it adopted the France technique, and the rotary motor and main pump both use the plunger type.
(9) The hydraulic driving head can move away the drilling hole.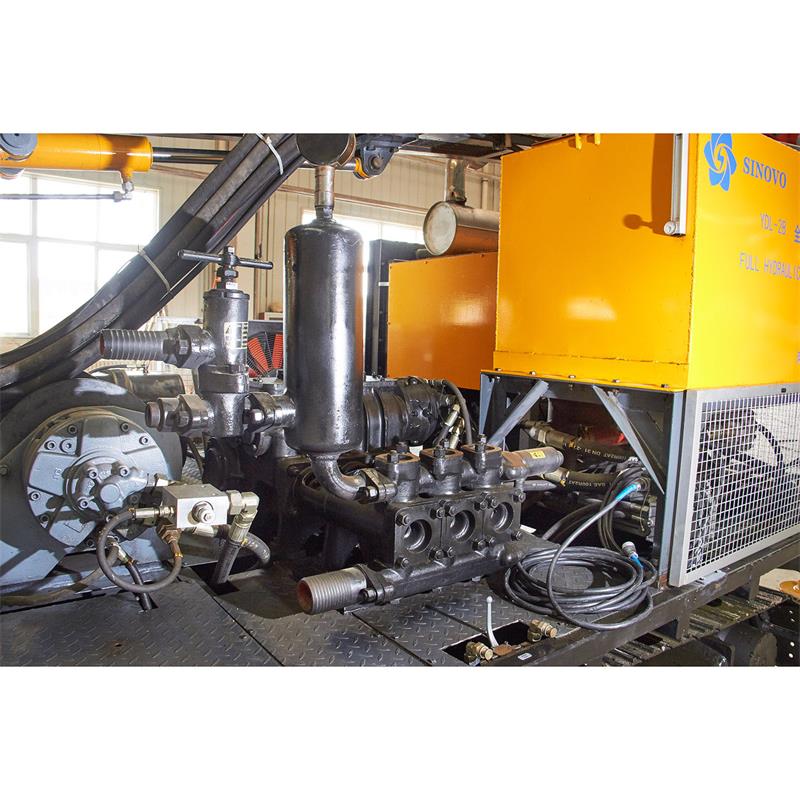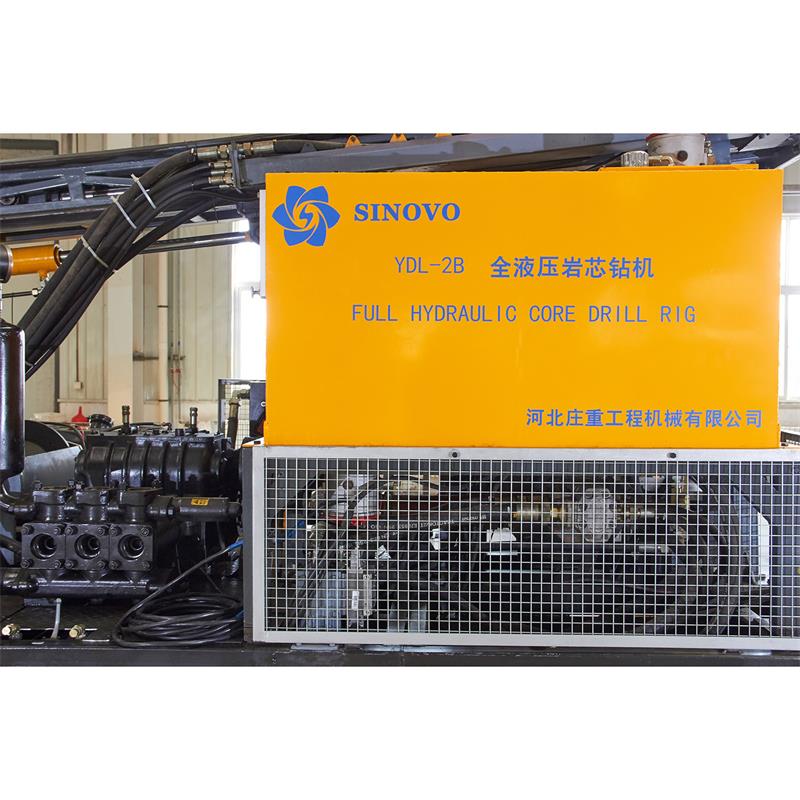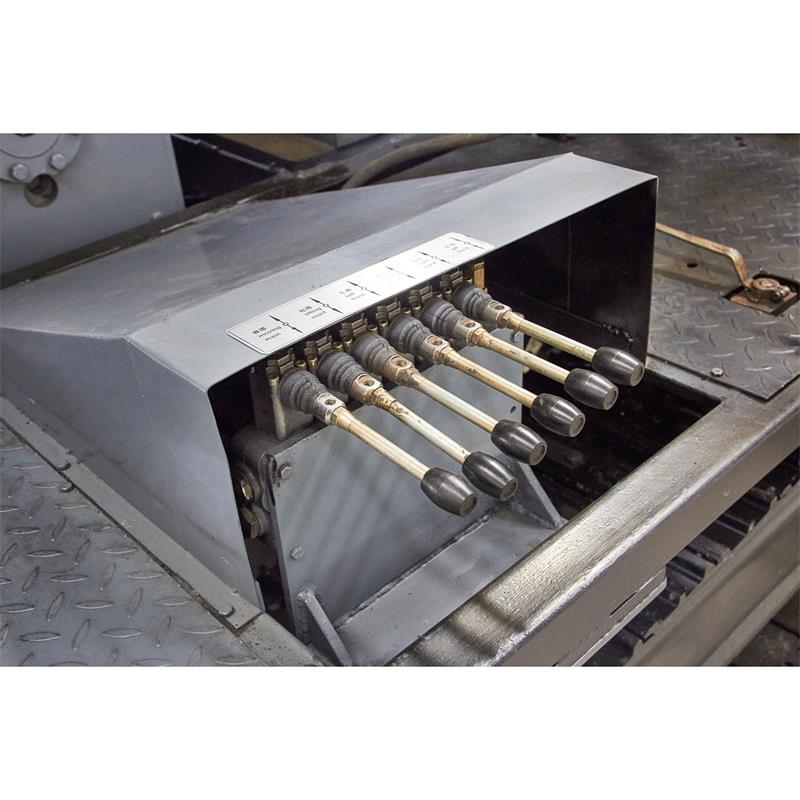 ---
---