YDC-400 Mobile Drill
Product Detail
Product Tags
It can be used to engineering geology investigation, seismic exploration drill, and water well drilling, anchor drilling, jet drilling, air-condition drilling, pile hole drilling.
(1) Rotation unit (hydraulic drive head) adopted the France technique. It was drive by dual hydraulic motors and changed speed by the mechanical style. It has the wide range speeds and high torque at the low speed. It also can satisfy the different project construction and drilling process.
(2) The rotation unit has the more stiffness spindle, transmission accurately and running steadily, it has more advantages in the deep drilling.
(3) The feeding and the lifting system use the single hydraulic cylinder driving the chain. It has the long distance characters. It is easy for the long rock core drilling process.
(4) Rig has the high lifting speed, it can decrease the auxiliary time and improve the rig's efficiency.
(5) The V style orbit in the mast can sure the enough rigidity between the top hydraulic head and the mast and gives the stability at the high rotation speed.
(6) The hydraulic driving head can move away the drilling hole.
(7) Rig has the clamp machine system and the unscrew machine system, so it bring the convenient for the rock core drilling.
(8) The hydraulic system adopted the France technique, the hydraulic system has the high reliability.
(9) The mud pumps control by the hydraulic valve. All kind of the handle is concentrate at the control set, so it is convenient to solve the accident at the down of the drilling hole.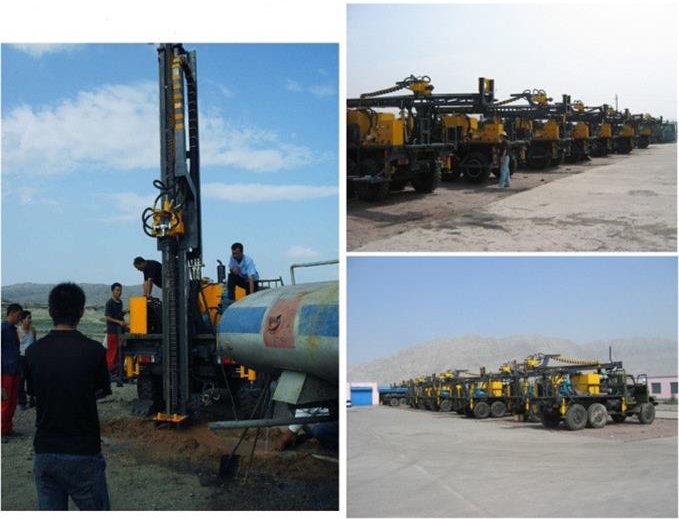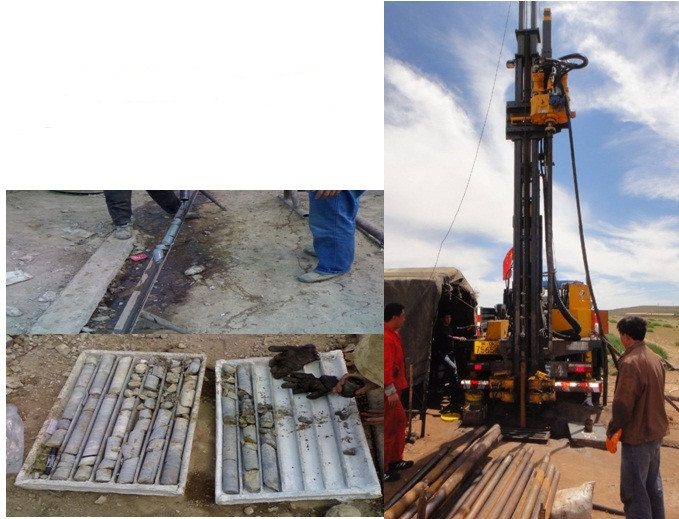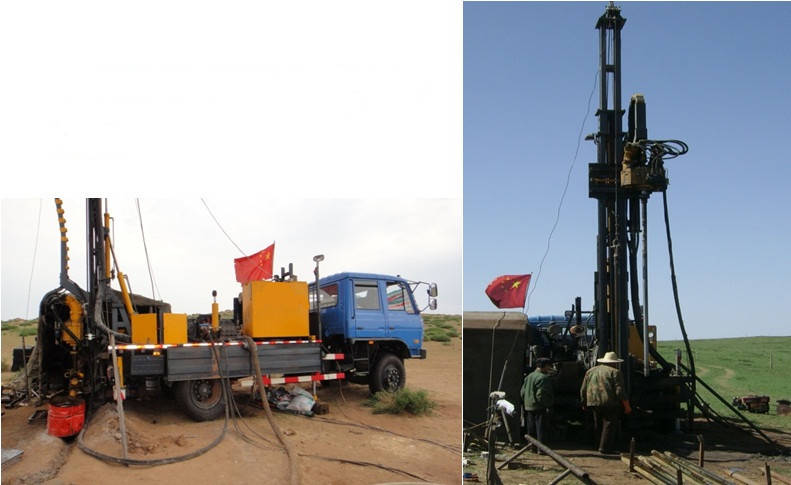 ---
Previous:
DPP100 Mobile Drill
Next:
YDC-600 Mobile Drill
---