TG50 Diaphragm Wall Equipment
Product Detail
Product Tags
| | |
| --- | --- |
|   | Euro Standards |
| Width of trench | 600 - 1500mm |
| Depth of trench | 80m |
| Max. pull force | 600kN |
| Volume of grab bucker | 1.1-2.1 m³ |
| Undercarriage Model | CAT/Self undercarriage |
| Engine power | 261KW/266kw |
| Pull force of main winch (The first layer) | 300kN |
| Extendable undercarriage (mm) | 800mm |
| Track shoe width | 3000-4300mm |
| System Pressure | 35Mpa |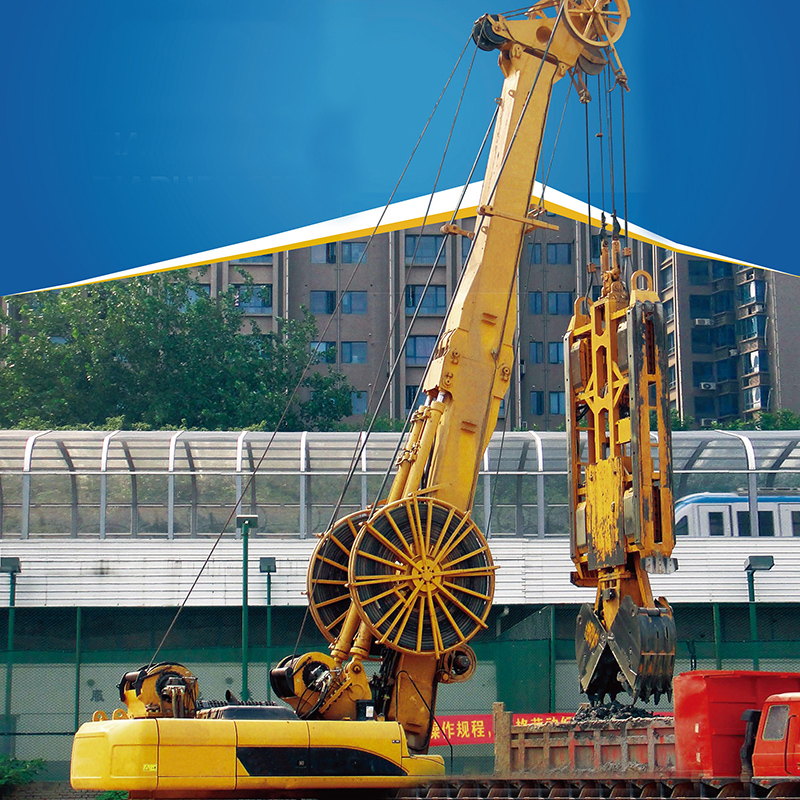 TG50 Diaphragm walls are underground structural elements principally used for retention systems and permanent foundation walls. 
Our TG series hydraulic diaphragm wall grabs are ideal forpit strutting, dam anti-seepage, excavation support, dock cofferdam and foundation element, and are also suitable for the construction of square piles. It is one of the most efficient and versatile construction machines on the market.
As a result of their undoubted strength, simplicity and low running cost, our TG Series cable-operated grabs for diaphragm Walls are widely used in the construction of foundations and trenches. Rectangular or semicircular jaws with their relative guides are interchangeable on the actual grab body. Unloading is done by taking advantage of the grab body's weight. When released by the rope, the grab descends with considerable force, thus helping unload material from the jaws.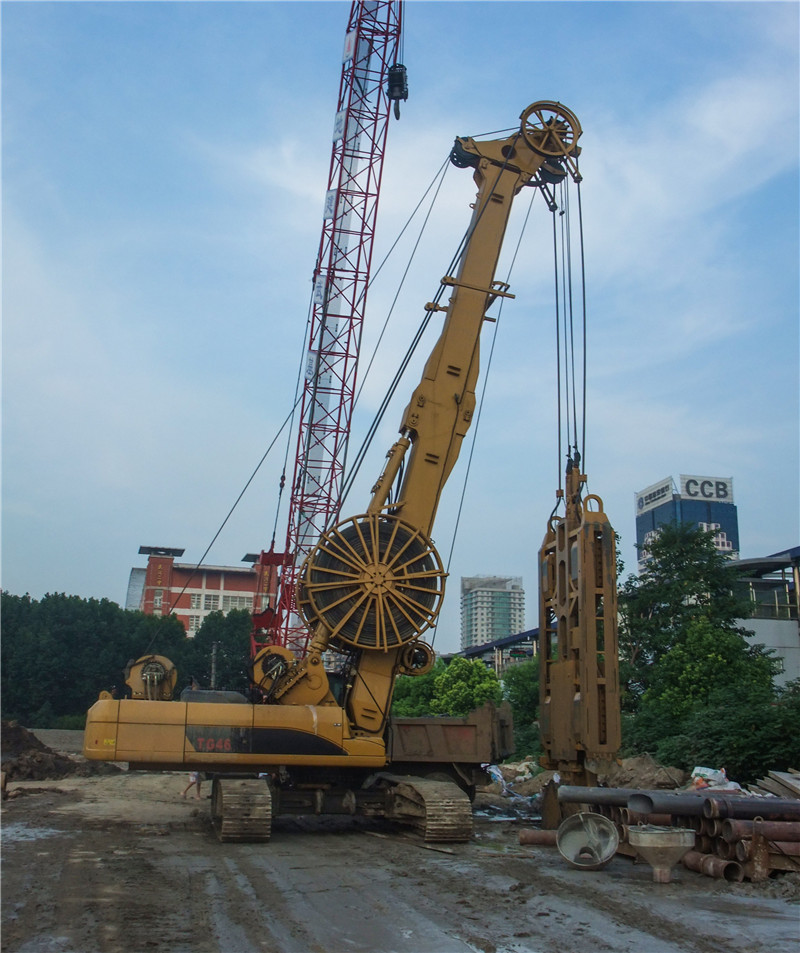 1. Hydraulic diaphragm wall grab has a high-eficiency construction and a powerful grab closing force, which is beneficial to construction of diaphragm wall in complex strata; hoisting speed of winding machine is fast and auiliary time of the construction is short.
2. Inclinometer, longitudinal rectification and lateral rectification devices are mounted can make the omnibearing conditioning for slot wall and can have a good rectifying effect in the construction of soft soil layer.
3. Advanced measure system: the hydraulic diaphragm wall grab has equipped advanced touch-screen computer measure system, recording and displaying the dug depth and inclination of hydraulic grab bucket. Its depth, hoisting speed and location of x, Y direction can be displayed accurately in the screen, and its measured inclination degree can reach 0.01, which can be saved and print and output automatically by computer.
4. Reliable security protection system: security control level and multi center electric detection system are set in car cab can forecast the work status of main components at any time.
5. Grab rotary system: grab rotary system can make relative boom rotary, under the conditions that the chassis can not be moved, to complete the wall construction at any angle, which greatly improve the adaptability of equipment.
6. Advance-performance chassis and comfortable operation system: using special chassis of Caterpillar, valve, pump and motor of Rexroth, with advanced performance and easy operation. The car cab has set air-conditioning, stereo, full adjustable driver seat, with features of easy operation and comfort.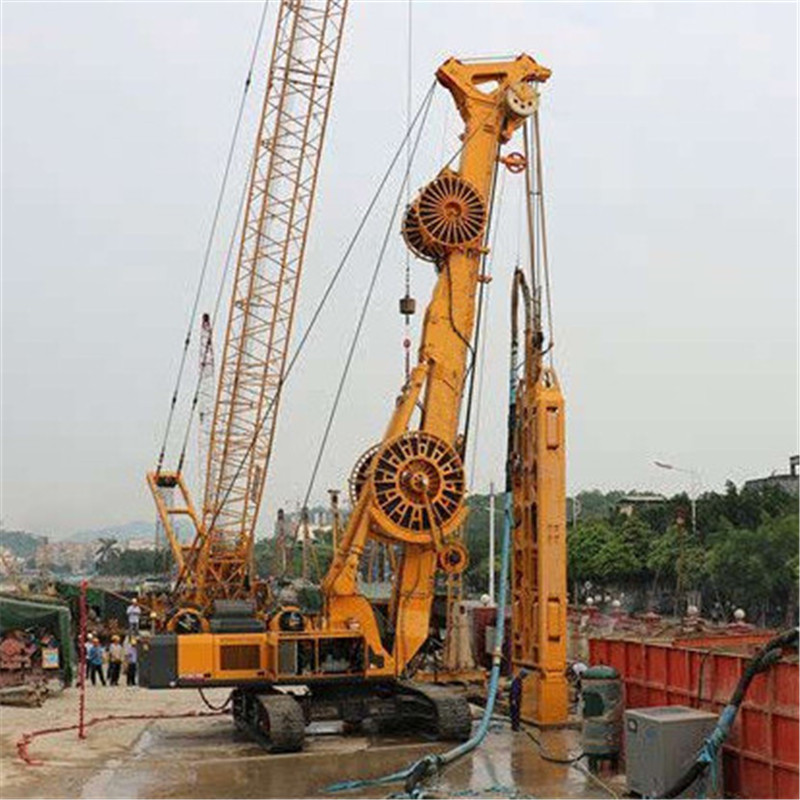 ---
Previous:
TR280W CFA Equipment
---