TR280W CFA Equipment
Product Detail
Product Tags
 

Euro Standards
U.S. Standards

Max drilling depth  

26m

85 ft

Max drilling diameter  

1200mm

47in

Engine model

CAT C-9

CAT C-9

Rated power

261KW

350HP

Max torque for CFA

120kN.m

88476lb-ft

Rotating speed  

6

~

23rpm

6

~

23rpm

Max crowd force of winch  

280kN

62944lbf

Max extraction force of winch

280kN

62944lbf

Stroke

14500mm

571in

Max pulling force of main winch (the first layer)

240kN

53952lbf

Max pulling speed of main winch  

63m/min

207ft/min

Wire line of main winch   

Φ30mm

Φ1.2in

Undercarriage

CAT 336D

CAT 336D

Track shoe width   

800mm

32in

width of crawler

3000-4300mm

118-170in

Whole machine weight  

78T

78T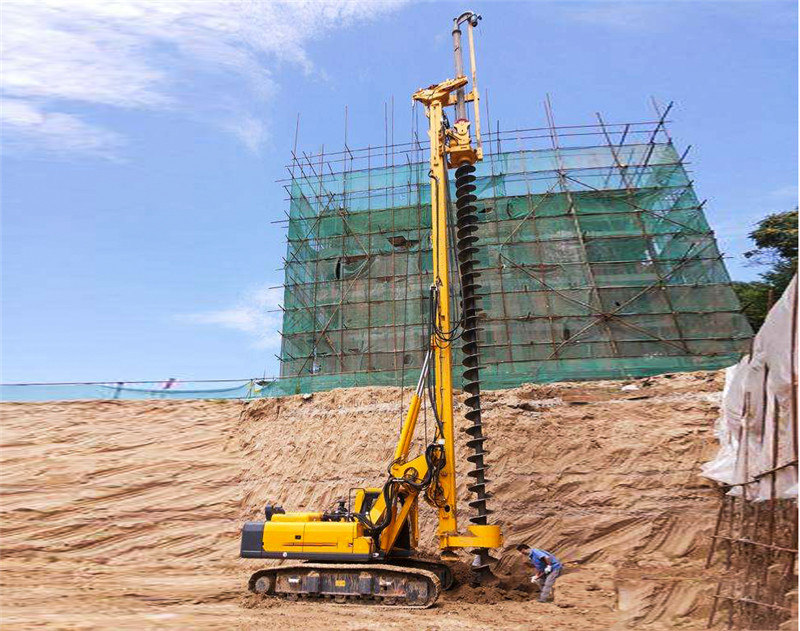 TR280W CFA rotary drilling equipment is suitable for oil drilling equipment, well drilling  equipment, rock drilling equipment, directional drilling equipment, and core  drilling equipment.
TR280W CFA rotary drilling rig is new designed selferecting rig, which adopts advanced hydraulic loading back technology, integrates advanced electronic control technology. The whole performance of TR100D rotary drilling rig has reached advanced world standards.The corresponding improvement on both structure and control, which makes the structure more simple and compact the performance more reliable and operation more humanized.
It is suitable for the following application:
Drilling with telescopic friction or interlocking;
Kelly bar – standard supply
Features and advantages of TR280W CFA rotary drilling rig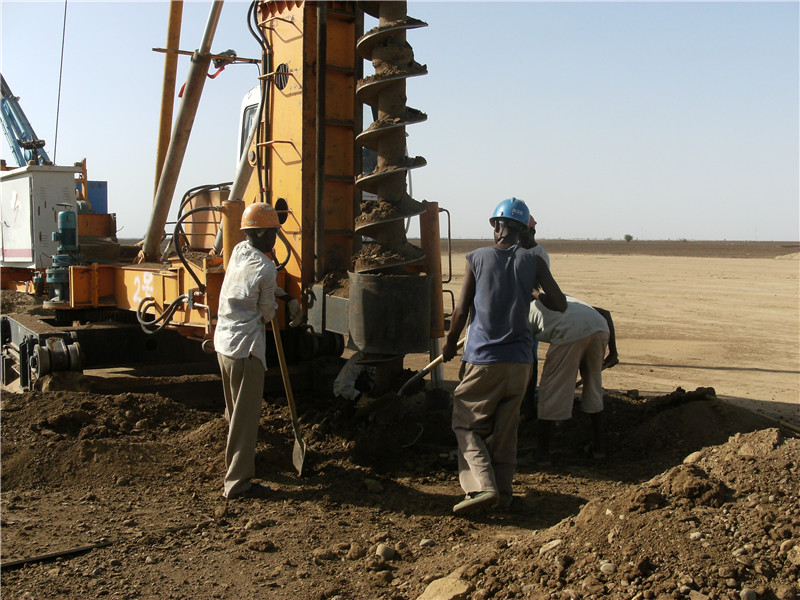 1. The power head of TR100D 32m depth CFA rotary drilling rig has the function of high-speed soil rejection; the maximum speed can reach to 70r/min. It completely solves the problem of soil rejection difficulty for small diameter pile hole construction.
2. The main and vice winch are all located in the mast which are easy to observe the direction of the rope. It improves the mast stability and construction safety.
3. Cummins QSB4.5-C60-30 engine is chosen to meet the state III emission requirements with economic, efficient, environmentally friendly and stable characteristics.
4. The hydraulic system adopts the international advanced concept, specially designed for the rotary drilling system. Main pump, power head motor, main valve, auxiliary valve, walking system, rotary system and the pilot handle are all import brand. The auxiliary system adopts the load-sensitive system to realize the ondemand distribution of the flow. Rexroth motor and balance valve are chosen for the main winch.
5. TR100D 32m depth CFA rotary drilling rig is no need to disassemble the drill pipe before transporting which is transition convenient. The whole machine can be transported together.
6. All the key parts of the electric control system (such as display, controller, and the inclination sensor) adopt imported components of international famous brands EPEC from Finland, and use air connectors to make special products for domestic projects.
The width of chassis is 3m which can work stability. The superstructure is optimizing designed; engine is designed at the side of the structure where all components are located with rational layout. The space is large which is easy for maintenance.
---
Previous:
TR250W CFA Equipment
---