SPL800 Hydraulic wall Breaker
Product Detail
Product Tags
| | |
| --- | --- |
| Model | SPL800 |
| Cut wall width | 300-800mm |
| Maximum drill rod pressure | 280kN |
| Maximum stroke of cylinder | 135mm |
| Maximum pressure of cylinder | 300bar |
| Maximum flow of single cylinder | 20L/min |
| Number of cylinders on each side | 2 |
| Wall dimension | 400*200mm |
| Supporting the digging machine tonnage (excavator) | ≥7t |
| Wall breaker dimensions | 1760*1270*1180mm |
| Total wall breaker weight | 1.2t |
SPL800 Hydraulic Breaker for Wall Cutting is an advanced, efficient and time-saving wall breaker. It breaks wall or pile from both ends simultaneously by hydraulic system. The pile breaker is suitable for cutting off contiguous pile walls in high-speed rail, bridge and civil construction pile.
This pile breaker needs to be mounted on fixed pump station or other movable construction machinery like an excavator. Generally speaking, the hydraulic breaker usually connects to a pump station in pile foundation construction of high-rise buildings. The total investment of equipment in this way is small. It is convenient for movement, which is suitable for the breaking of group of piles.
In other projects, this pile breaker is often connects to an excavator as the excavator attachments. Remove the bucket of excavator and make the hoisting chain of the hydraulic breaker is suspended at the connecting shaft between bucket and arm. Connect the two kinds of equipment, and then the hydraulic oil path of any cylinder of the excavator is connected to the pile breaker through the balance valve, drive the cylinder of pile breaker.
The combined pile breaker is easy to move and can operate in a wide area. It is suitable for the construction projects with scattered piles and long operation line.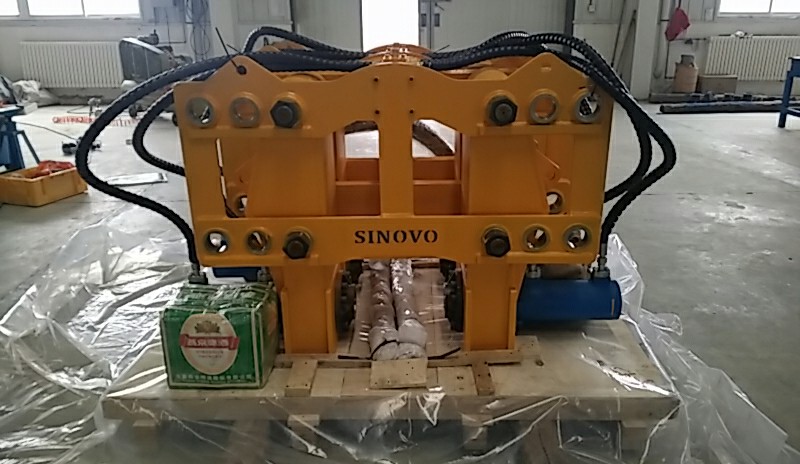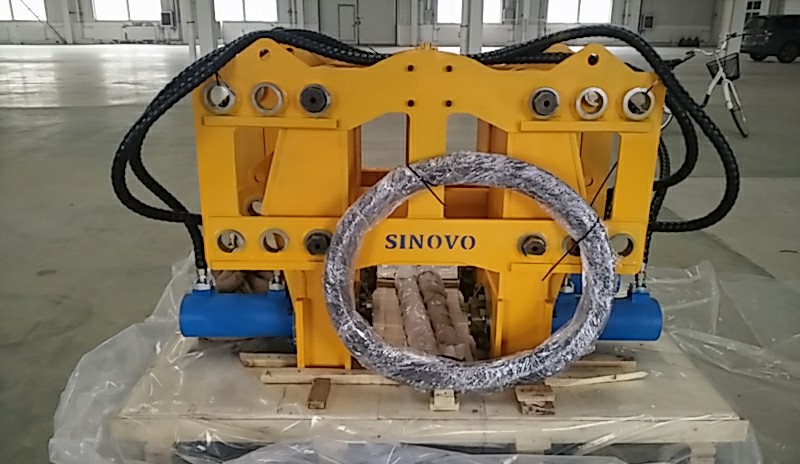 1.The pile breaker feature at high efficiency and works continuously.
2.The wall breaker adopts hydraulic drive, can even be used in suburb due to its almost silent operation.
3.The main components are made of special materials and production processes, ensuring the long service lift of the breaker.
4.Operation and maintenance are very easy, and does not require special skills.
5.The operation safety is high. The breaking operation is mainly operated by the construction manipulator. No workers are needed near the breaking to ensure the construction safety.
---
Previous:
SPS37 Hydraulic Power Pack
Next:
Coral Type Grab
---